I competed in my very first fencing pool yesterday.
Won three out ten, which was a huge surprise, but I'm bruised head to toe.
Grueling work and great fun. I just wish I could have scored a couple more points against Coyote, but winning against a left-handed opponent is hard, fighting against a left-handed opponent that moves like Tiramola is impossible.
Most sobering were the two 5-0 losses: they gave a new meaning to the word defenseless.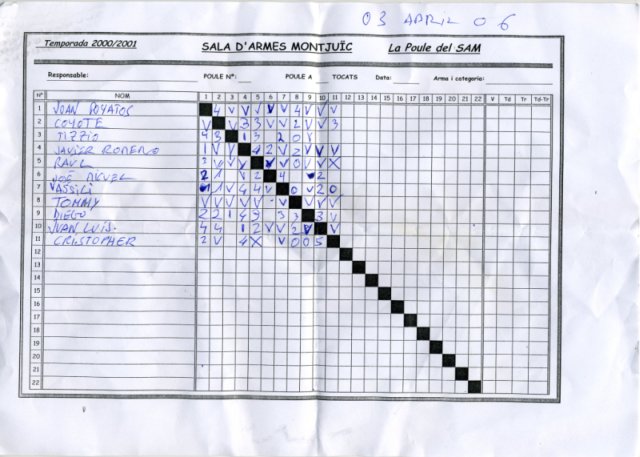 For those of you who don't know Tiramolla, he was a comic book hero who could stretch his body in every possible shape and distance (think Reed Richards in the extreme).